July: summer comes into its own and every day is a party!
Starting with the delicious dishes of our cuisine
At Hotel New Castle, we want you to experience every day as a true moment of celebration.
You know, when you are on vacation you want to forget about the usual routine and do lots of fun things together with your loved ones.

The staff of our 3-star hotel is always ready to show you what Cesenatico has to offer.
Like a day at our golden beach: in our partner bathing establishment, there is a Mini-Club to the delight of children - and of parents who also have some time to themselves. 

Or a trip to one of the theme parks in Romagna, such as Atlantica in Cesenatico.
Actually, in this case we can offer you even something more: because we are partners with Mirabilandia and you can buy tickets from us!

When you return, there is no shortage of delicious dishes from our kitchen, to make every meal of your day special.
You can also relax on the Rooftop of Hotel Esplanade, just a few steps away: to have a drink, sit in the whirlpool with your sweetheart, enjoy an evening of music, or watch the sunrise over the sea!
 
Period
01/07/2023 - 07/07/2023
From
€ 87
per day per person
Period
08/07/2023 - 14/07/2023
Period
15/07/2023 - 21/07/2023
From
€ 93
per day per person
Period
22/07/2023 - 28/07/2023
Included in your holiday:
-
Full board
with unlimited beverages and flexible hours! Our dining service's wide range of dishes and products has a common denominator: a love for the ingredients from the Romagna;
-
Daily messages via WhatsApp
to keep you
updated on shows, concerts, events
staged
in
Cesenatico
during your holiday;
-
In-room minibar
stocked with free cans and juices, daily
- Free 
Wi-Fi
and fast connection on request
-
Wonderful Honolulu bicycles
for relaxing rides in the centre, along the seafront and in the big parks of Cesenatico.
WE ARE OFFICIAL PARTNERS OF MIRABILANDIA!
Buy your tickets with us:
buy at the lowest price
skip the line at the entrance
loading form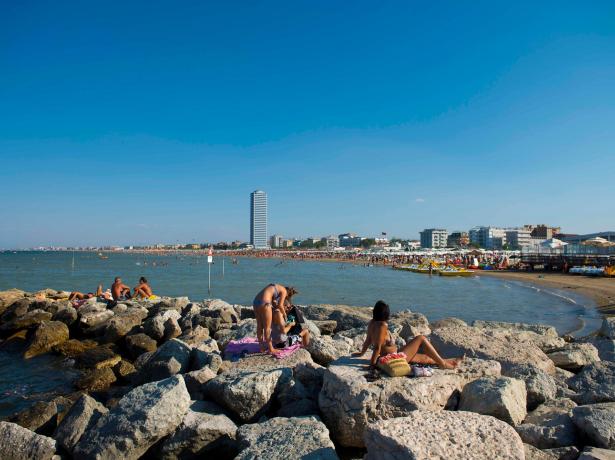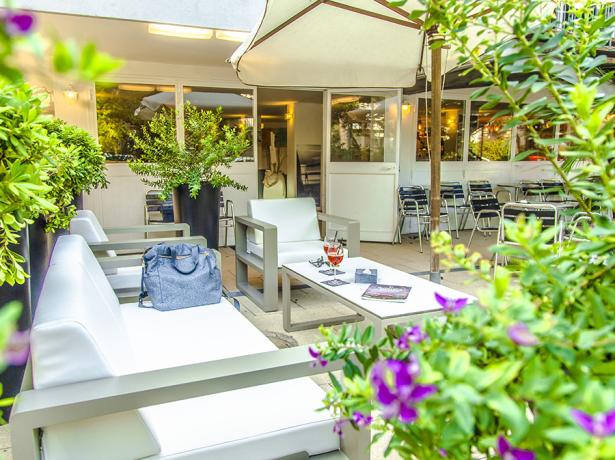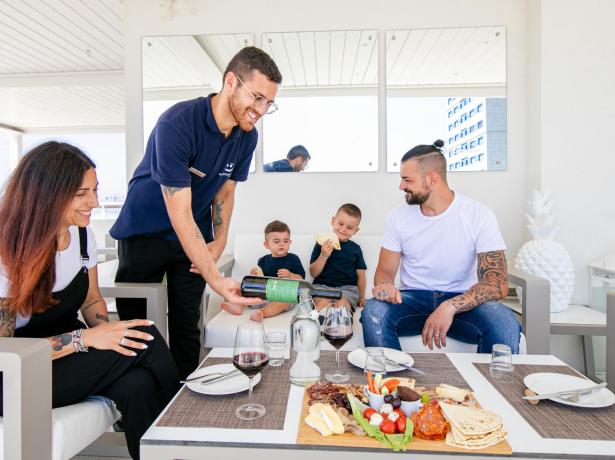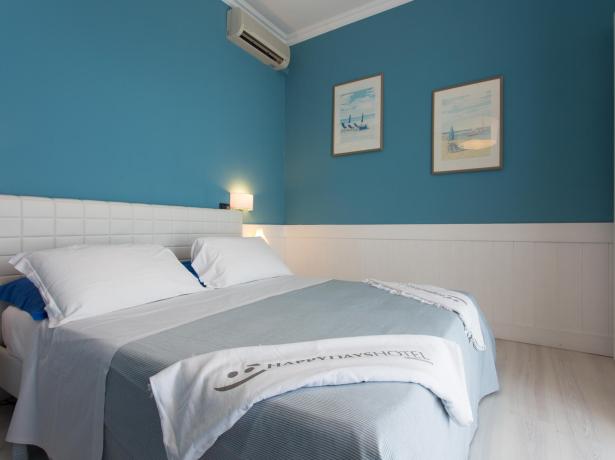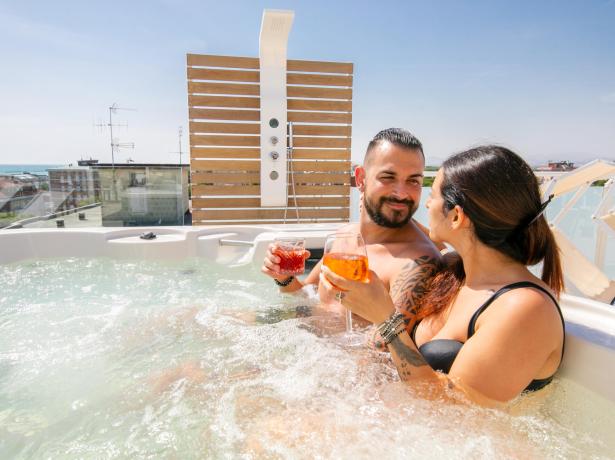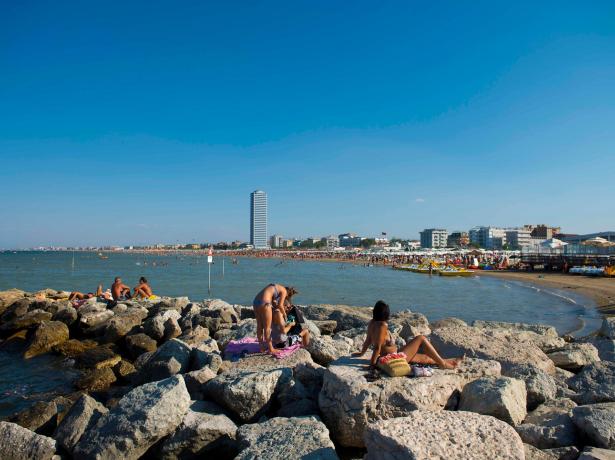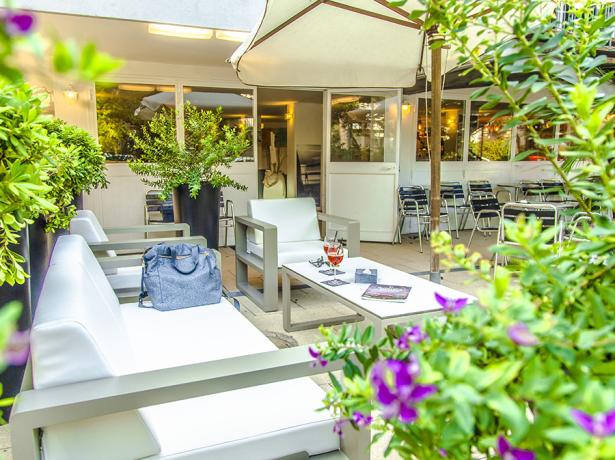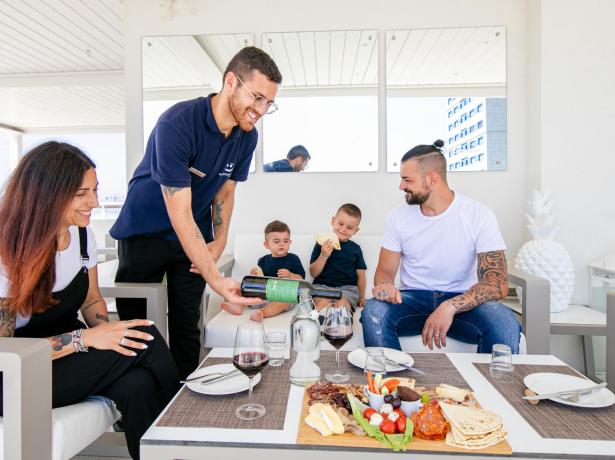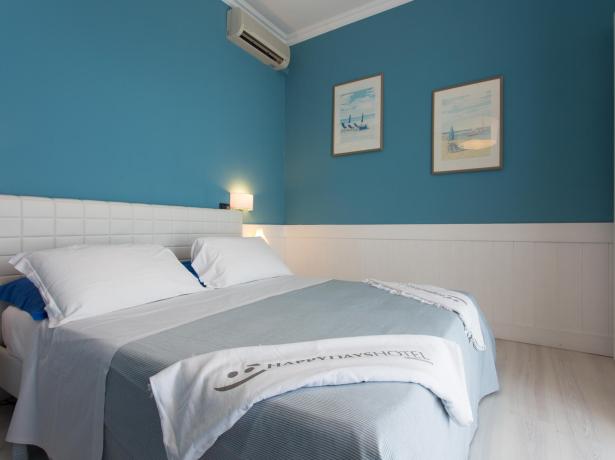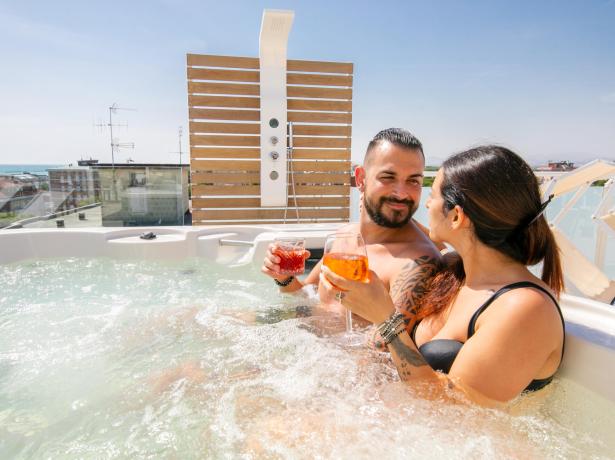 Strong points of the offer
Free Wi-Fi Connection
Beach included
Rental bikes
Discounts for Theme Parks